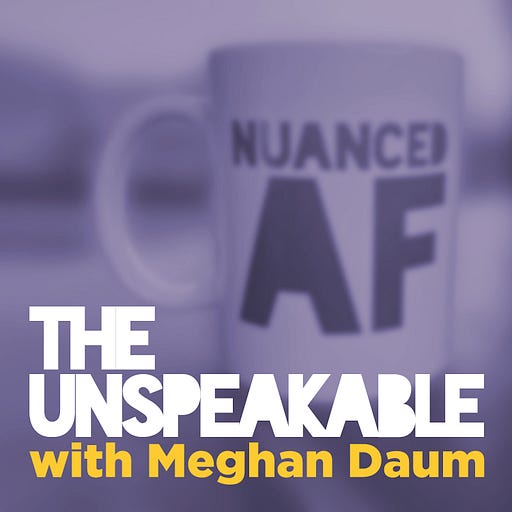 Mar 18 • 1HR 47M
Congratulations, You're a Failure!
Stephen Marche on enduring the life of a writer
The Unspeakable Podcast is a weekly interview show hosted by writer Meghan Daum. It's a place for conversations with writers, scientists, philosophers, artists and all kinds of interesting people about topics that have been deemed "unspeakable." Of the many podcasts offering nuanced conversations, this is the only one with official Nuanced AF merchandise available at the Nuance Store. All archived episodes are here on Substack. You can also check out the ratings and reviews on Apple Podcasts if you want to see what other people are saying. And feel free to rate and review there as well as comment here.
Early access to March 20, 2023 edition
Stephen Marche is the author of six books, has been a columnist at Esquire, taught Shakespeare at the college level, and contributed to The New Yorker, The Atlantic, The New York Times, and many other publications. By any reasonable measure, his career is an unmitigated success. But seen through a different lens (fo…
Listen to this episode with a 7-day free trial
Subscribe to The Unspeakable with Meghan Daum to listen to this episode and get 7 days of free access to the full post archives.