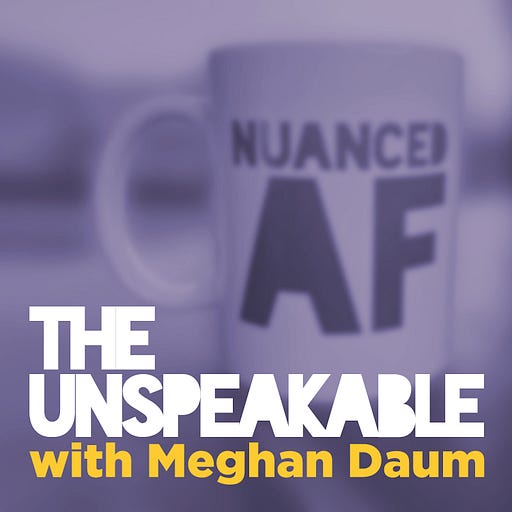 Apr 29 • 1HR 42M
What Is Anorexia Really About?
Hadley Freeman on her new book and the competition to be the "illest."
The Unspeakable Podcast is a weekly interview show hosted by writer Meghan Daum. It's a place for conversations with writers, scientists, philosophers, artists and all kinds of interesting people about topics that have been deemed "unspeakable." Of the many podcasts offering nuanced conversations, this is the only one with official Nuanced AF merchandise available at the Nuance Store. All archived episodes are here on Substack. You can also check out the ratings and reviews on Apple Podcasts if you want to see what other people are saying. And feel free to rate and review there as well as comment here.
Early access to May 1, 2023 edition
We sometimes think of anorexia as an "old school" disease, now eclipsed by disorders such as cutting and similar forms of self-harm. But as journalist Hadley Freeman reports in her new book, the illness has been around for centuries and is still very much with us. In Good Girls: A Story and Study of Anorexia, Hadley te…
Listen to this episode with a 7-day free trial
Subscribe to The Unspeakable with Meghan Daum to listen to this episode and get 7 days of free access to the full post archives.